Free template for staff scheduling
Create staff rosters with our free spreadsheet. Record actual hours against scheduled hours. Apply templated shifts to each employee.
How to use our free template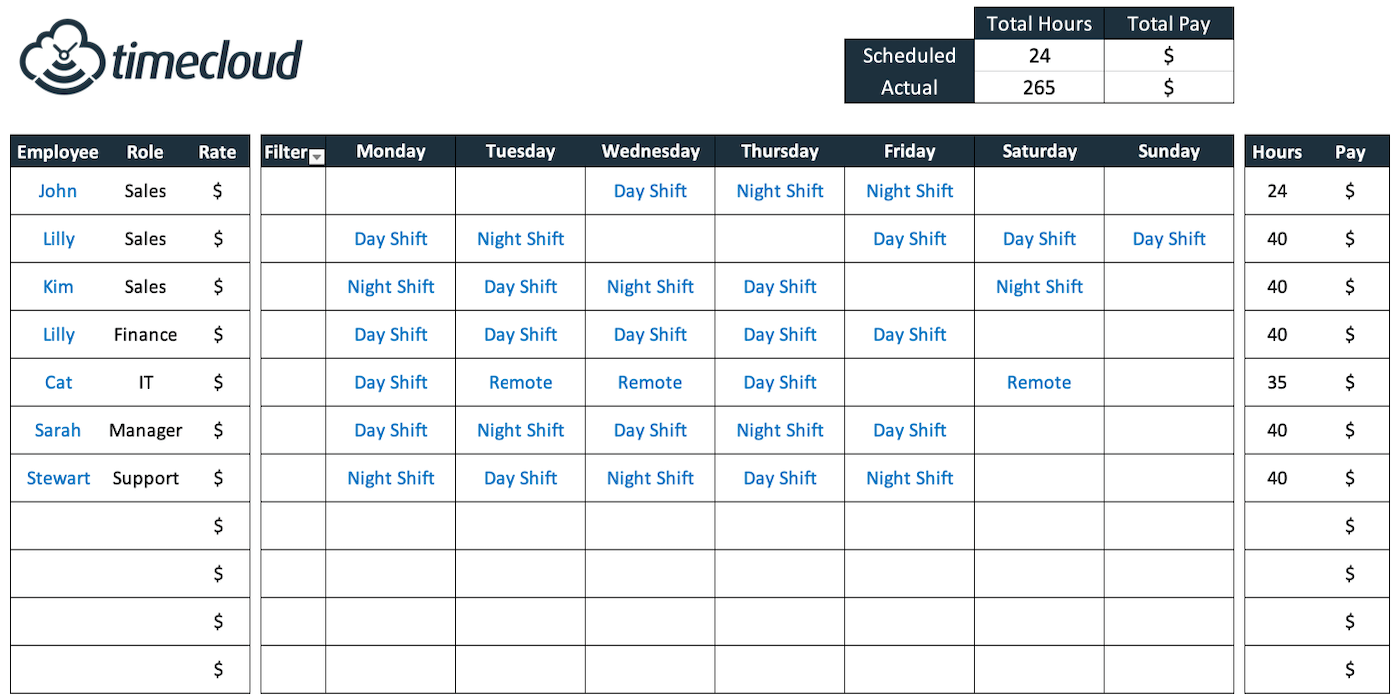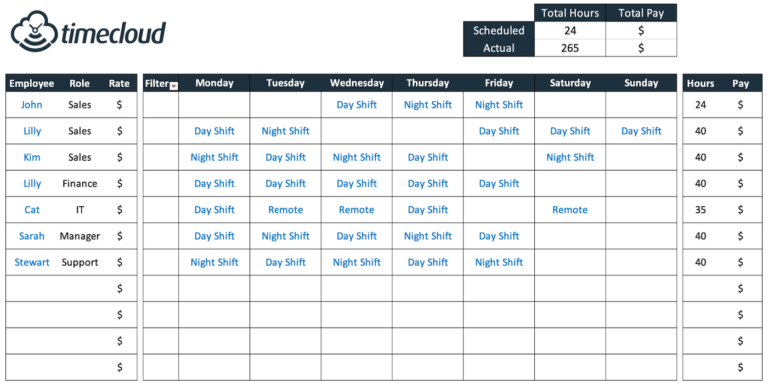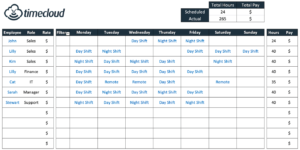 Getting frustrated using excel to make your schedules?
Make the switch to digital timesheets and rosters. Discover how Timecloud can make your life easier by automating your workflows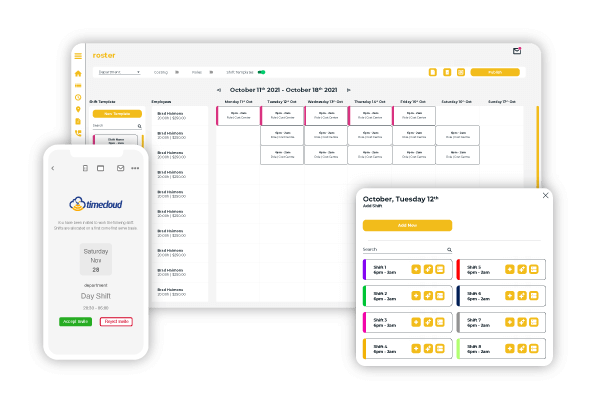 *Disclaimer:
The Timecloud Staff Scheduling Excel Template ("Timecloud_Roster_Template.xlsx") is provided for informational purposes only. Timecloud does not guarantee the completeness, accuracy, reliability, suitability, or availability of the Template or its contents. Users rely on the Template at their own risk, and Timecloud is not liable for any loss or damage, including data loss or lost profits, arising from its use. Users are responsible for verifying the accuracy of generated information and should evaluate the material's relevance and completeness for their needs.